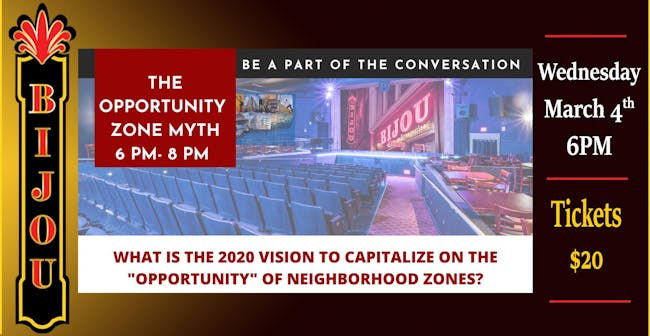 A DISCUSSION ABOUT OPPORTUNITY ZONES
Join us for an evening of networking, appetizers and conversation on the topic of Opportunity Zones and it's intended impacts.
An Opportunity Zone (OZ) is a designation created by the Tax Cuts and Jobs Act of 2017 allowing for certain investments in lower income areas to have tax advantages. The purpose of this program is to put capital to work that would otherwise be locked up due to the asset holder's unwillingness to trigger a capital gains tax or ever invest in distressed neighborhoods.
Has the OZ program failed us? Why has Connecticut struggled to gain ground?
We will tackle the roles of business owners, community organizers, elected officials, and institutional partners in attracting investments into our distressed neighborhoods.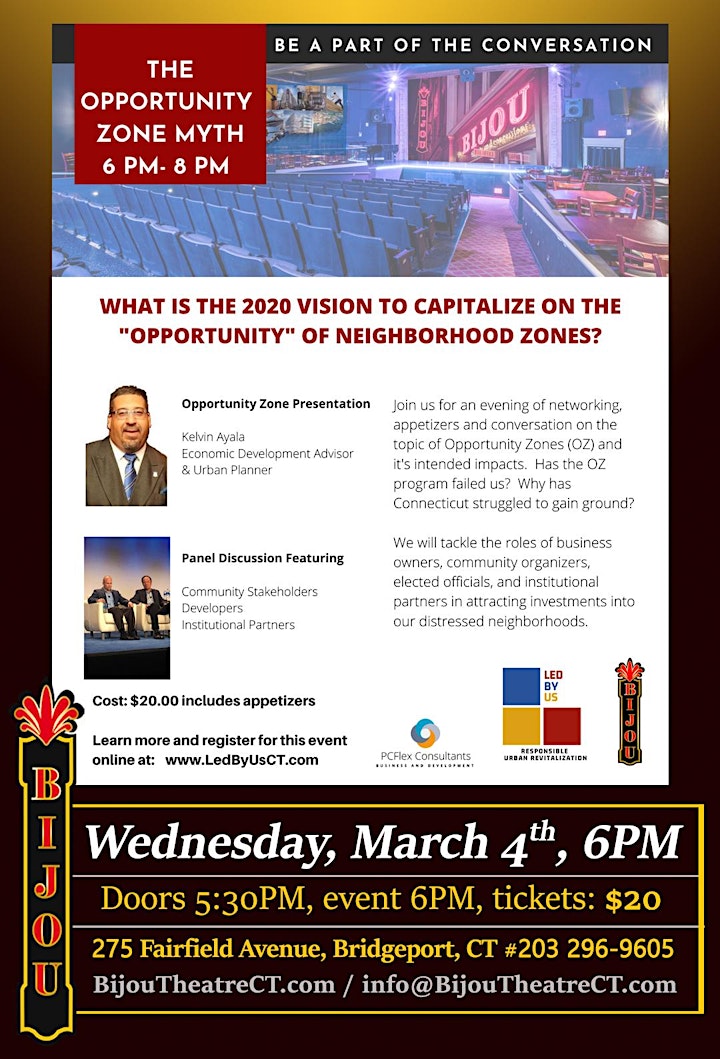 Venue Information:
Bijou Theatre
275 Fairfield Ave
Bridgeport, CT, 06605