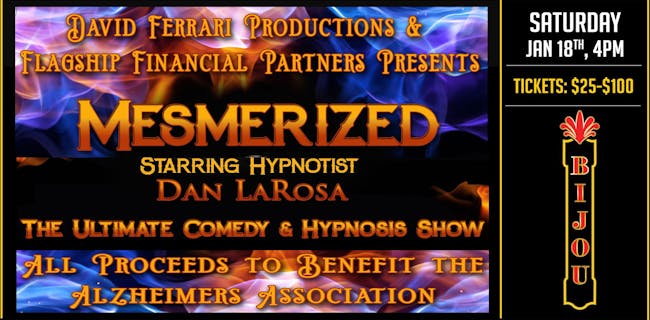 A FUNDRAISER FOR THE ALZHEIMERS ASSOCIATION
MESMERIZED - The Ultimate Comedy & Hypnosis Show
A FUNDRAISER FOR THE ALZMEIMERS ASSOCIATION
Starring Hypnotist Dan LaRosa!
For over 30 years Dan LaRosa has been recognized throughout the world as one of America's Premier Hypnotists. Dan invites audience members on stage and uses the power of hypnosis to turn ordinary people into extraordinary stars! Imagine! Watching your friends or family on stage performing like famous rock stars… Seeing some adults believe –and act like — they are only 5 years old…Witnessing people you know dance around believing they are prima Ballerinas.
You will be amazed! That is if you can stop laughing long enough! You may wonder how he does it but you'll be laughing so hard you won't care! See the show or be part of the show. But don't you dare miss the show! Have fun with Comedy Hypnotist Dan LaRosa. Bring your family and friends – you won't believe what they may end up doing ON STAGE!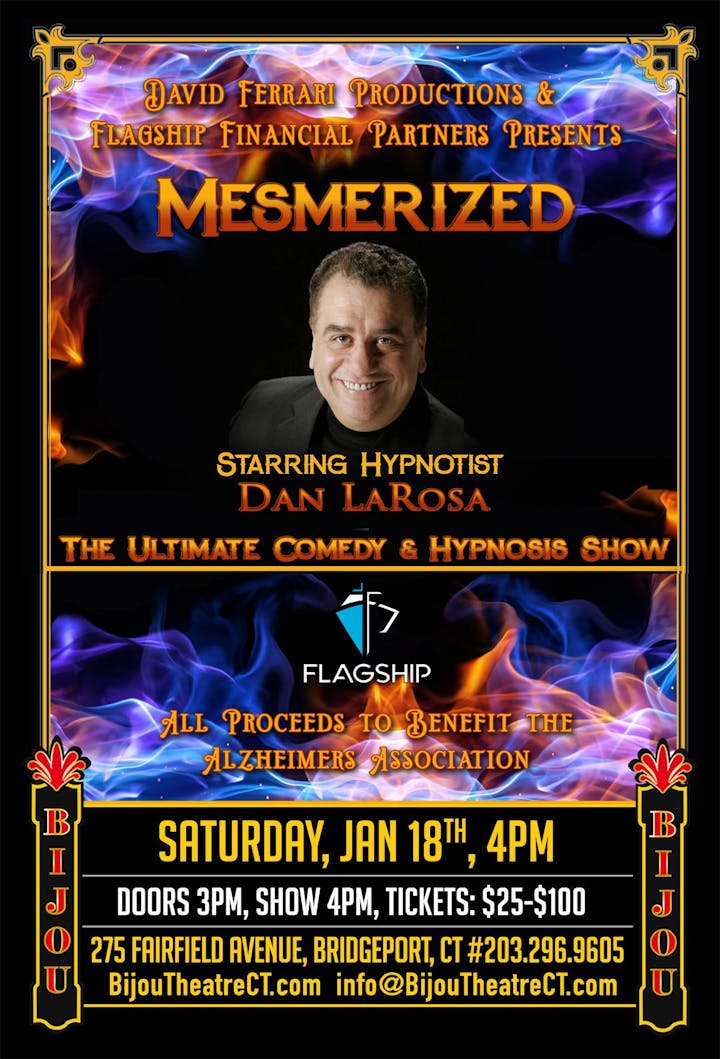 Venue Information:
Bijou Theatre
275 Fairfield Ave
Bridgeport, CT, 06605