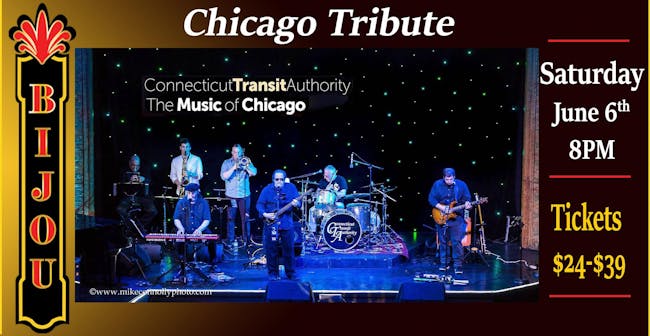 CONNECTICUT TRANSIT AUTHORITY - THE MUSIC OF CHICAGO
Connecticut Transit Authority faithfully recreates the music of one of the greatest American bands ever, Chicago. We focus on the early years of Chicago, better known as the "Terry Kath Era", when the band was raw with emotion, heart and soul.
Songs from Chicago's 1969 debut album through 1977's Chicago XI are covered here with attention to detail and respect for the originators of these timeless classics. Our set list includes: Does Anybody Really Know What Time It Is, Make Me Smile, Beginnings, Just You 'n Me, Dialogue, Old Days, 25 or 6 to 4 and many more!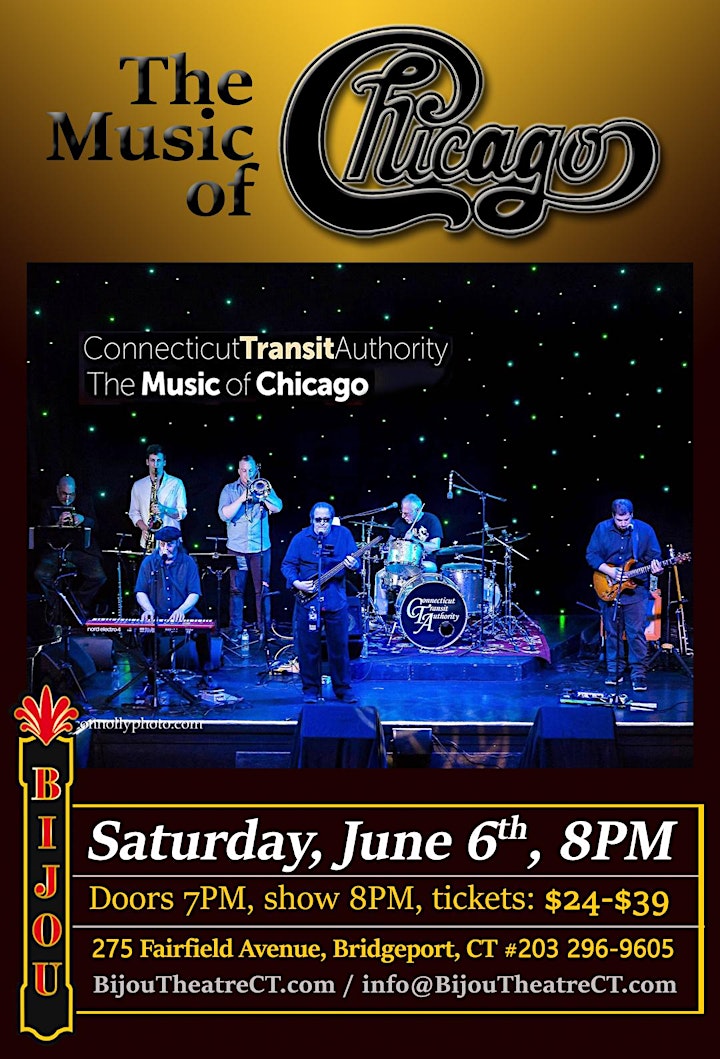 Venue Information:
Bijou Theatre
275 Fairfield Ave
Bridgeport, CT, 06605